Your bedroom should reflect your personality and style. To help you create the perfect space for you, you can choose a bedroom wardrobe design based on your style and personality. This is a good option to make your room a place where you can feel relaxed and comfortable. If you have no style and are not sure what would go well with your furniture and flooring, you can always consult an interior decorator. This would be a great option to help you find a wardrobe design that matches your style.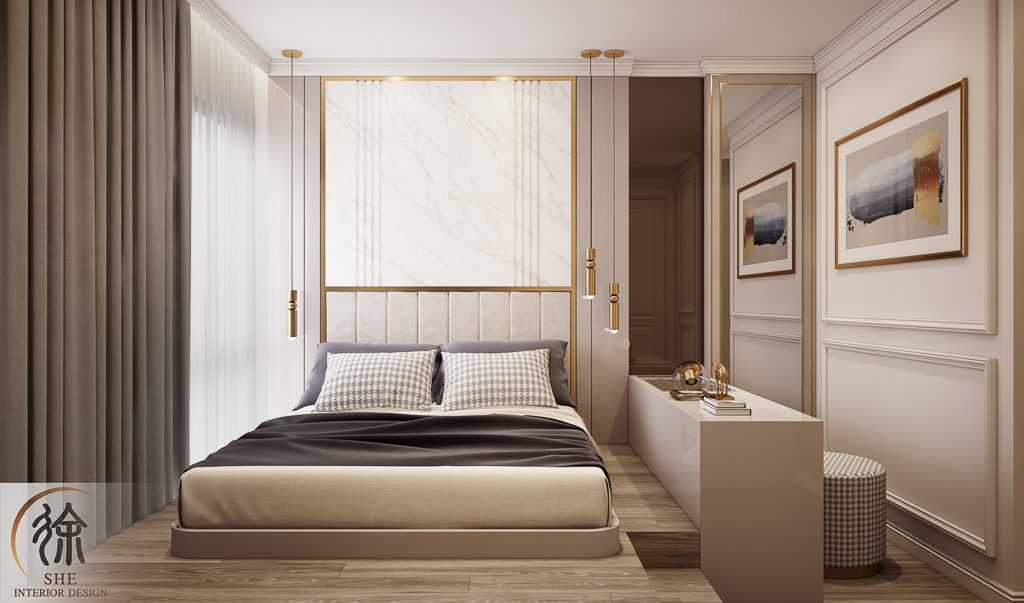 Frosted Glass Doors Wardrobe
If you have a smaller budget for the wardrobe makeover, try this alternative idea. You may give your cabinets a fresh look by merely changing their doors rather than building entirely new ones. Instead of painting the cupboard a different color, use fiberglass or frosted glass for the doors. 
We can see how sliding frosted glass doors were employed for the wardrobe in the image below. A few track lights have also been placed, whose light shines on the wardrobe to give it a lovely appearance. You may change the look of your wardrobe in this way with little expense and room.
Shaded Glass Doors Wardrobe
You can cover the doors if you think that having an exposed wardrobe with no doors or glass doors might make you feel dirty. However, tinted glass or colored glass can be used for the wardrobe doors to give some elegance to the interior. This will produce a fashionable appearance by partially concealing the clothing while yet allowing visibility of it via the colored glass. This is demonstrated in the accompanying image, where the brown glass coverings in the walk-in closet give a dramatic impression that is further emphasized by spotlights.
Workspace With Stylish Wardrobe
Include stylish wardrobe in your workspace, or alternatively, establish your workspace in the location where the wardrobe is kept. You can then store your clothing, shoes, bags, and any other accessories you like in this private area. This quiet area can be used as the ideal workspace where no one will bother you while you work. 
This is demonstrated in the accompanying portfolio photo, which features a beautiful wardrobe made of wood and lit by indirect LEDs. A working table and chair are included in the workspace, which has large windows that allow natural light and fresh air to enter. This makes the area particularly comfortable.
Classic Walk-In Wardrobe
A classic walk-in closet not only provides you with additional storage space, but it is also useful because you can organize everything inside. A walk-in closet also makes it possible to maintain a clutter-free bedroom because it will house all of your necessary storage. 
Take a look at the image below, which shows a classic walk-in closet with shelving on one side and a mirror and dressing area on the other. You can decide whether to cover or leave the shelves exposed. To provide a dramatic impression, you can either keep the shelves simple or add track lights or spotlights to them.
Showcase Wardrobe
Why not go all out and build an enormous beautiful cabinet that can display all of your clothing, shoes, and bags if you have enough room for the cupboard area and a big budget? Consider the closet in the following picture, which is beautifully sleek and black, as an illustration. Modern warm LEDs that illuminate the inside shelves complement the light wood hue they already have. While the covered sections can be utilized to store other clothing, some of the shelves lack doors so you can show off your most attractive features. You are free to choose which region is covered and which is left uncovered. Observe the track lights that shine as well.
Change Wardrobe Color
If you have a limited budget and can't spend a lot on your wardrobe makeover, simply changing the color of the existing pieces will give the room a new feel. Instead of going with standard hues like brown, white, or other neutral tones, pick a unique and exotic color to give the design some wow. To lighten the area and create a fun atmosphere, you may select neon green, orange, yellow, or red. Choose a royal blue or black and gold combo if you want a sober color. The choice of a jade green color for the clothing results in a regal and exquisite environment, as can be seen in the photograph below.
Big Space Wardrobe
Making a walk-in closet the width of the room will give you a full view of the closet and its accessories from the bedroom, which is another method to incorporate one into your bedroom. There has been built a large closet that is entirely open and has no shelving covering. 
The bedroom is divided from the walk-in space by sliding glass doors, which gives a distinctive aspect because you can see everything inside via this screen. This closet features a light color scheme that gives the room a bright, breezy feel.
We are one of the best professional interior design services in Singapore. We have worked and been trusted by many Singapore homeowners. With our wide range of services and unrivaled expertise, we can help you achieve the look you desire, without all the hassle. Give SHEinterior a call today and let us take care of everything. From choosing your bedroom wardrobe design to choosing the best material for wardrobe, you'll be amazed at how easy it is to transform your home with our help!
If looking specialist for a new interior design with 3D drawings process
SHEINTERIOR is the perfect solution for those who are looking specialist for a new interior design with 3D drawings process. Our services include the entire project management process from conception to construction, including architectural and engineering services. SHEInterior is the perfect solution for all your interior design needs. Get your best home design plan and result with us! Contact us here for more information.