Landed prices have risen in the past few years and landed homeowners who want to sell their landed property. This is because landed prices have risen up in the past two years and landed properties can cost upwards of $2 million – $3 million. The market trend has been quite positive for landed homeowners in the past few years, but it can be tough to find a balance between costs and costs when buying landed homes.
Private home prices in Singapore increased for the fifth consecutive quarter, but at a much slower rate, dampening expectations of further property curbs in the near future.
The price increase of 0.9% in the three months to June from the previous quarter follows increases of 3.3% in the first quarter and 2.1% in the fourth quarter of last year. Prices have risen 7.3% year on year.
According to the Urban Redevelopment Authority's (URA) flash estimates released on Thursday (July 1), prices of landed properties increased by 0.8% in the second quarter, compared to a 6.7% increase in the previous quarter.
Non-landed properties increased by 0.9% after increasing by 2.5% in the first quarter.
The article will provide tips on choosing a landed home, as well as a ways to save on landed renovation costs.
1. You do not have to renovate the entire house at once.
One common blunder is attempting to pay for your entire house's renovation all at once. This is how people end up paying $50,000 in a single month and then learning about the dangers of a rice-and-soy-sauce diet.
But keep in mind that you don't have to do it this way. If renovating the entire house is out of the question, it is perfectly acceptable to renovate one room at a time. For example, if your maximum budget is $10,000 but the entire house would cost $30,000, start with the kitchen or bathrooms. After you've saved the next $10,000, proceed to the bedrooms, then the living room, and so on.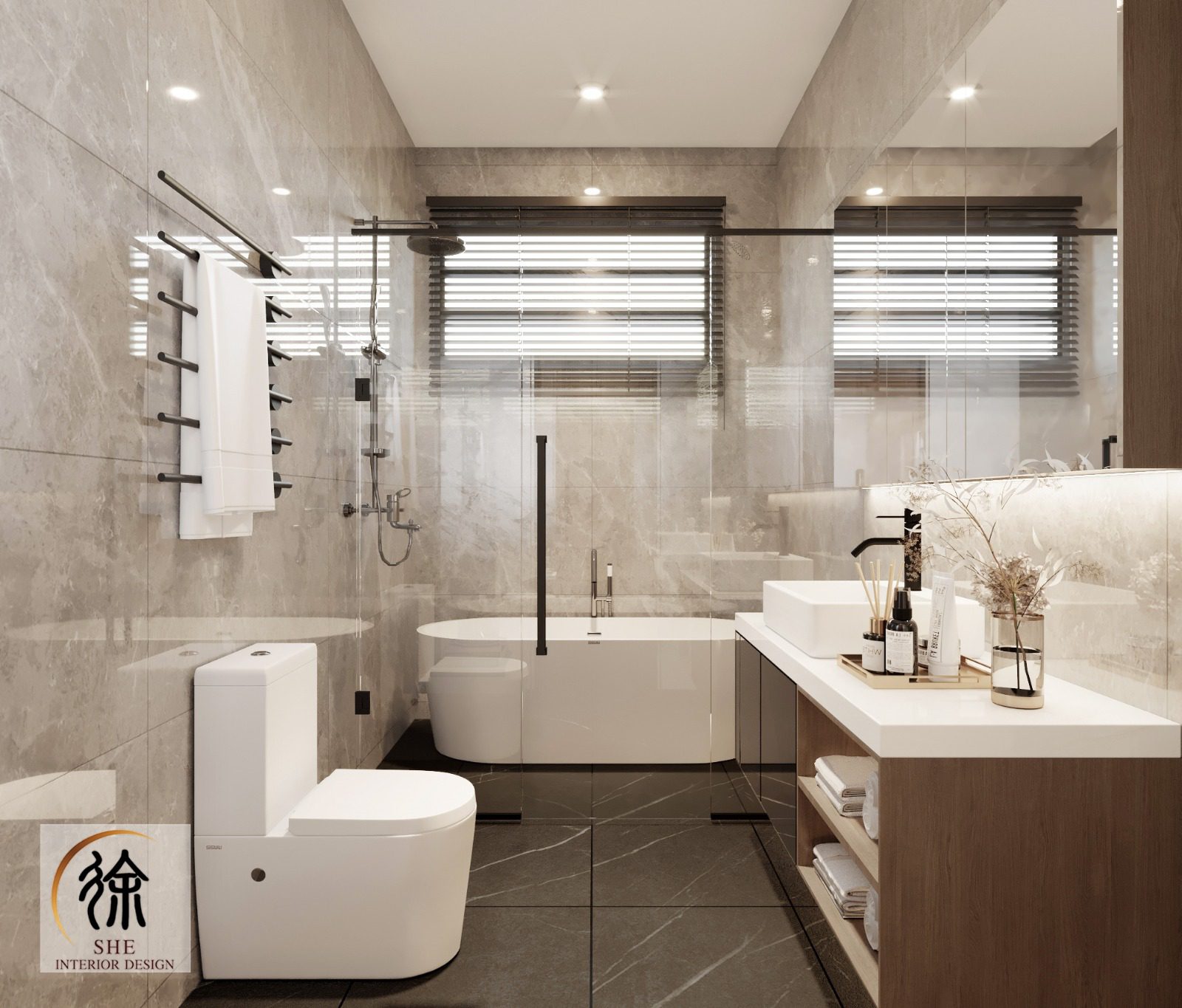 2. As a general rule, your renovations should not exceed six times your monthly household income.
If you and your spouse have a monthly income of $7,000, your total renovations should not exceed $42,000.
This is a rough guideline, but it's better than going by benchmarks like "how much cousin Sarah spent" or "how much a magazine says a condo / flat / landed property renovation should cost.""
When speaking with an interior designer or contractor, keep this figure in mind when they request a budget. We would also recommend deducting about 20% from the final budget, because the chances of a renovation not exceeding the agreed-upon budget are about the same as a snowball in a microwave.
So, if your household income is $48,000 for six months, tell the designer/contractor to work within a budget of "about $38,000," and you should be fine.
If you are a landlord, another rule of thumb is that renovations should not exceed 12 months of rental income (i.e. aim to have your renovation pay for itself before the year is out)
3. Do not use "under the table" contractors, even if they appear to be much cheaper.
There is a group of handymen / contractors available who can assist with renovations at a reduced rate. Many of them do it as a side job, and some may even have the necessary credentials. However, we recommend that you do not use them.
The main reason for this is that renovation-related damages (including accidental damage to your neighbor's home) are not covered by your home content insurance. The damages are claimed from your contractor's insurance, which many of these "unofficial" contractors do not have.
If the renovations go wrong and flood your downstairs neighbor's unit, it will not only "bust" your budget, but it will completely demolish it. Repairing someone's ceiling, for example, can cost around $5,000, or even more if they have an elaborate false ceiling.
4. In the case of resale units, determine whether the previous works are new enough to be retained.
Avoid replacing major items such as a shower closet/bath tub, stoves, and kitchen islands as much as possible during renovation.
There isn't much of a market for these in Singapore (how often do you see used bath tubs on Carousell? ), so they'll be thrown away. On top of the cost of replacements, you could end up paying $1,000 to $1,500 just to hack them out and dispose of them.
It's a good idea to ask the previous owner (or the seller's agent) which parts of the existing house are brand new. If the bathroom was just renovated three years ago, for example, it is new enough to last for decades.
5. If you must use a loan, use a renovation loan first, and remember the 40% rule.
If you must use credit, do not begin with a personal loan. A renovation loan (reno loan) is typically less expensive, with interest rates ranging from 3% to 5% per year.
Almost every bank in Singapore limits reno loans to $30,000, or six months of your income. You should only use a personal loan to cover anything above this amount.
Also, try to keep your total monthly debt repayments – including the new reno loan – to less than 40% of your monthly household income.
6. Make a budget.
Plan meticulously by determining exactly what you want for your new home and calculating the cost of each purchase required. As much as possible, stick to your pre-planned budget. However, there may be some unforeseen circumstances or contingencies that must be addressed, causing you to exceed your pre-planned budget. Allow for about 20% wiggle room – you don't want to end up with an unfinished kitchen or bathroom.
7. Plan your purchases
When shopping for furniture, keep an eye out for warehouse sales; these are a great way to save money. There are also a number of home fairs in Singapore, such as the Home Planner Furniture and Renovation Fair, which attract a variety of merchants selling products you may require. Furniture can also be found at warehouse sales for a low price. Before making your final purchase, compare prices from various merchants.
If your purchases are not time-sensitive, you should wait for sales such as the Great Singapore Sale, National Day, Black Friday, Cyber Monday, or Christmas. These are times of the year when retailers will almost certainly offer discounts, which can save you a lot of money.
8. Distinguish between your wants and your needs
Sounds all too familiar, doesn't it? Nonetheless, many new homeowners, in their excitement, frequently fail to consider what they truly require. It's easy to want to buy that S$800 bright red professional mixer just because it looks good on the kitchen counter.
Consider whether what you intend to buy is required to make your home functional. Because you won't always know until you move into your new home, it's best to put off some of the nice-to-have purchases until after you've settled in.
Renovating a landed property interior design is an investment that has the potential to increase in value over time. However, renovation also carries certain risks and responsibilities, so it shouldn't be undertaken without careful consideration. Here are some things you should consider before taking on a renovation project – from finding the right renovation professional or contractor for your needs all the way through to cost considerations when selling your landed properties after renovation work has been completed. If you have any questions about these tips or want more information about how we can help with creating successful residential renovations of commercial buildings, Call us now! Our team of experts interior designers are ready and waiting to partner with you to create a stellar landed property interior design!